It's a funny thing, the emotions that can bleed out from a photograph. That simple snap-shot in time can elicit feelings of joy, love, contentment and elation. It can also evoke the exact opposite. It all depends what it is you're looking at, I suppose. A lesson gifted to me this evening by a curious man and his aching thoughts.
As I sat on the couch with a tea in hand, the multifarious queries of an often-burdened mind fell into curiosity of the past – my past. As such, my free hand reached for my phone and began sifting through the decade's old emails and the electronic confabulations they so housed. There was even an email to my mum in there…
But that's not the email I want to talk about. No, the email in question held an attachment within it. A picture. Not visible without downloading it first, but after a quick and deliberate thumb tap, the image plastered itself to my screen. A pathetic image. A man with his head lowered somberly in defeat. The fingers of his hands woven together like the stiff fibers of a basket. They, his basket hands, held the drooping weight of his falling crown. The image was monochromatic, but my eyes saw the most vivid of colors boast from its bland, pixilated sketch. This image held memories. Terrible, awful memories. That pathetically sad man with bowed head was me. A younger me. On my young shoulders you can see the fine stitching of a crest that belonged to a city that this young man used to watch over. The image is of me in uniform, head lowered, and hands clasped together so as to shield me from the unwarranted photo that was to be taken. A photo taken by a beautiful woman. Ashley.
This photo was so heavy that it pulled at my eyes, forcing my gaze to inch closer to the screen. I knew exactly when, where and why that photo was taken. I had just come home from work. My girlfriend, Ashley, was off that day. She was at home waiting for me. When I first entered into our house, I greeted her as I had done so often in the past; a warm smile and an enveloping embrace in the form of a hug. I then retreated upstairs to our bedroom where I had planned to change out of my medic blues and hop into the shower. I never made it to the shower before Ashley had cantered up the stairs with camera in hand. She burst through the door with a playful zeal and sat cross-legged on the floor and then pressed that little red button in the center of her phone. SNAP! Freeze frame, a moment caught in time. A moment of Hell – my Hell…
She knew instantly that something was now wrong as I did not even acknowledge what she had done. I heard her soft voice call out to me.
"Matty? … What's wrong? Are you okay?"
I didn't know what to say. She pulled herself closer to me. She pried my hands apart and was now privy to my tear stained face.
"Matty, what is it? What's wrong? What happened?!"
She now knew that something must have transpired at work. And she was right. What she didn't know was just how fucking abhorrent it was…
I couldn't even tell her at first. I tried, but the words just didn't come out. They got stuck like the sinew of steak in-between the spaces of your teeth. Annoyingly lodged within the abyss of my mouth, nothing would come forth. As hard as I tried, I couldn't say anything.
She tried to lean in and kiss me at one point, but I withdrew myself sharply and pulled my head to the side. I didn't want her to know… I didn't want her to taste it too… the boy… the boy's piss…
While at work on a warm, muggy summer's day, I responded to a boy who had hung himself in his basement. When I arrived, I lunged towards him and tried to lift him so as to alleviate the burden of gravity from him. Unbeknownst to me, the boy had wet himself in rather copious fashion. As such, I was now face to groin and the seeping poison of his urine began trickling into my mouth…
I was ingesting a hanging boy's piss…
I tried desperately not to swallow it. But the exertion of holding this boy's lifeless heft was too much to handle in one breath. So, I had to inhale, and as I did, I swallowed a dead boy's urine…
His piss now haunted the inside of my lips, gums, teeth and cheeks. It still does… I had so much gum in my mouth on the way home that I resembled a hamster fresh from a good feed. The image I was looking at was taken immediately upon my return from that horrid scene.
Ashley was confused and slightly offended at my refusal to kiss her. Still unable to explain why, she and I began fighting. It wouldn't be until later on that night that I would finally be able to explain to her what had happened to me. Her response? "You could have just told me that, you didn't have to be so rude!"
Maybe she was right? I dunno… I wasn't trying to be rude, though… But I felt bad just the same.
Now, here I was, on my couch, alone and adrift within the sea of pernicious memory. No one to yell at me. No one to say that I was rude. No one attempting to kiss nor comfort me. Just me and the photograph of a beaten man. What an odd thing, staring at yourself in such a way after such a thing all these years later… what a thing indeed…
In the years that followed that day and the break-up, I used to call my mum on nights where I would become anathematized by woeful memory. I would call and somberly express my torment, she would listen and respond the best she knew how. I was never able to tell my mum the full details of the boy. I tried once, I think. She asked me to stop… she asked me to stop when I told her about his piss…
"That's God awful, don't wanna hear that, Matty. Come on!!"
"Sorry, Mum… sorry…" So, I swallowed that too…
Upon rediscovering that photo, the world suddenly felt awfully big. Big and baron. Alone, I felt alone and terribly lonely.
I scrolled through my phone's contact list – found the listing for, "Mum." I looked at it through elongated and forlorn gape. My mind sent word that I couldn't call that number anymore… no one will answer…
The world got bigger…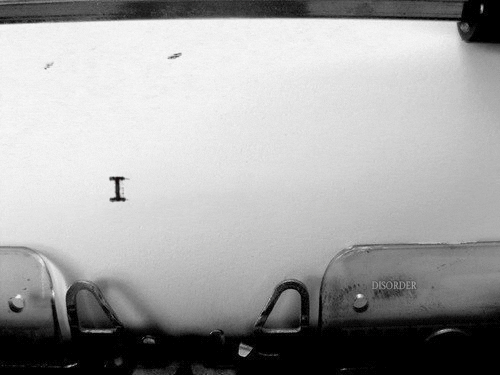 I really did try to save that boy. I mean I tried so damn hard. I broke each and every one of his ribs as I pressed down onto his heart, begging for it to beat just one more time…
I never meant to be rude with Ashley that day. I just didn't feel like I could kiss her, you know? …
And I don't mean to be sullen now, it's just… it hurts is all. Look at the photograph, you can see that it does…
did…
does…
I suppose this is all made worse by the fact that less than twenty-hours ago, I had a dream about the boy. I often do. I dreamt that I was in his basement again… thumping on his chest… hopelessly so…
Want to hear something else pathetic? In my mind, I am thumping on his chest, in the real world – I am driving my hands into the buoyance of a bed pillow. It's pretty easy to feel stupid when you wake up doing that. The shittiest part? I don't save the fucking pillow either…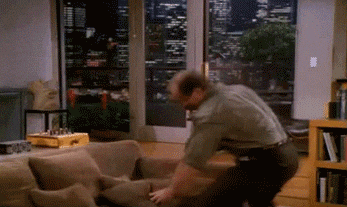 If I could switch places with Aladdin for a moment, I would rub that god damn lamp, and you know what I would say?
"Genie, make it a double, yeah? No rocks…"
Instead, I am left here, no wishes, no big blue cunt to grant them, just me, my strawberry Perrier and this poor keyboard that has taken a pounding. And you, I guess… whoever's reading this.
I know that I'm not truly alone, it just feels that way at the moment.
I won't lie, my heart hurts pretty bad right about now…
But, as the Sufi would say, "This too shall pass…" I know that it will. It always does.
G'night everyone.