As these dog days of summer begin to stretch on, I can't help but to think fondly of other abysmal days spent beneath the blistering embrace of a high hanging sun. Days when I was a younger man. A boy really, but masquerading as a man nonetheless.
It was a hot August day. The kind of hot that broils the pavement and causes it to hiss should you listen hard enough. The sort of heat that distorts the horizon, making it appear as though it is melting before your very eyes. And there we were, a group of five, standing in the middle of unkempt, unexplored wilderness, sweating beneath the loathsome weight of our gear, panting and quietly lamenting at our previous life choice that had brought us here to this place. At some point or another, the five of us, irrespective of one another, got it in our heads that joining the army was a good idea! We each signed that dotted line with zealous penmanship and now found ourselves here; in the middle of absolutely nowhere, surrounded by dense brush, uneven ground and merciless insects that seemingly held a fetish for each of our heads, necks and faces. I've never been slapped so much in my life… and it was by my own hand!
"Jesus Christ… I don't think I can go any further…" Private Hood said through a wheeze.
"Sure you can. It's as simple as left, right, left." Private Dieppe sarcastically exerted before finishing— "Ah, fuck it. Tabernak,esti, Who am I kidding?" He collapsed in a controlled freefall to the ground. The sun had beaten exuberance out of us all. I took a knee and reached for my canteen. I was saddened to feel how light it was, indicating that I had already consumed most of its hydrating nectar.
The boys and I were on our final field ex (short for exercise); a mandatory phase of our basic military training course. Also known as: boot camp. We had been living in the wilds for close to two weeks now and one of our final evaluative measures was to demonstrate proficiency in the art of topographical land navigation, utilizing nothing more than a map and compass. Unbeknown to us, the predetermined navigational points that we had been directed to hump to, were carefully and dare I say discourteously handpicked by our superior officers. The endpoints of each navigable area were tucked away within inhospitable and untouched lands. I swear, each one seemingly worse than the last.
We had been at it since before sunup, and already we had traversed an antique rope bridge that suspended over suspiciously dangerous looking rapids, pigeon walked over a moss coated log, hacked with a machete through overgrowth that would make the Amazon blush, and finally, made it to this place; a leaf and twig infested patch of forest that stunk like a week old wet fart that had been cut loose in a sauna! And this is where we had stopped to have lunch…
"Oh, good… I got the eggs and salsa… again!" Private Heurak grumbled as he retrieved his military issued meal packet.
"Yeah… well… I got mac and cheese… and I'm rather confident that's not cheese…" I chimed in with my own discontent.
As we broke through our packages and readied to eat the army issue delicacies, I was alerted to some abnormal breathing coming from one of my squadmates. It was Private Hood. He was also my bunkmate and had been since day one of basic. You get to know each other intimately well in a relatively short period of time, so his breathing allowed me to know that he was less than pleased.
"You, ah, alright there, Hoodie?" I asked cautiously. His breathing intensified. Through the cam-paint on his face, I could see a scowl burn itself to his features. He was now growling through breaths. It sounded like a scorned animal—a beast.
"Hoodie…" I said, elongating his name into a question. He spoke, just beneath his breath at first, and with a crescendo of annoyance, his volume escalated.
"Chicken A La King… Fuckin… Chicken… A La fucking King… THEY GAVE ME CHICKEN A LA FUCKING RUBBERY BULLSHIT AGAIN!!!!!" Hood ended his rant by rapidly ascending to his feet and tossing the contents of is meal into the distant bush. "How about: Chicken A La FUCK YOU!!!!" The dense foliage swallowed Hood's discarded chicken whole. He watched it disappear into the sea of greens before returning to a seated position on the ground. We all wanted to laugh, but we dare not. Instead, we just poked through our meal packets and pieced together another subpar form of culinary edible for Hood to snack on. He thanked us and we sat in contemplative silence, aching as we ate.
"You know, my recruiter asked me if I liked camping? And I believed him… I really thought the army was going to be a lot like camping! But this shit is more like The Running Man meets Predator!" Private Hood broke the silence with skilled griping by making reference to his two favorite movies while bitching about our current life situation. Finally, we all shared in a brief chuckle.
Private Hood had a unique voice. Not strange or abnormal, but something about it made anything he said sound as though it was lathered in comedic tonality. It was near impossible to keep a straight face around him. And should you find yourself in his presence when he was angry, or being chewed out by one of the platoon NCO's look out! Because all you wanted to do was laugh, but all he wanted to do was rage, and having someone laugh at you when raging is never a funny thing… unless you're the one laughing.
Because of Hood, I thought I was going to get thrown into military jail at one point during a room inspection earlier in the course; as I said, Private Hood was my bunkmate, meaning his sleeping quarters were right next to mine. Well, one morning the sergeant came in particularly ireful. He screamed at me for a solid three minutes about how my bunk was a mess, my locker was shit and my boots would cause the Queen to have a coronary should she have the displeasure of seeing them. He tossed my rack high into the air, causing a shrapnel dispersal of my issued belongings. When he was finished, he walked into Hood's bunk and found one of my boots that had fallen into Hood's sleeping space. He proceeded to press Hood about it…
"PRIVATE HOOD, WHY THE FUCK DO YOU HAVE ONE OF PRIVATE HENEGHAN'S BOOTS IN YOUR LIVING SPACE? DO YOU HAVE SOME KIND OF SICK FOOT FETISH WE SHOULD KNOW ABOUT?"
"SERGEANT, I BELIEVE THAT FLEW IN HERE WHEN YOU TOSSED PRIVATE HENEGHAN'S BED, SERGEANT!"
"OH, SO IT'S MY FAULT THAT YOU LIKE TO SNIFF HENEGHAN'S GROUND POUNDERS LIKE INCENCE BEFORE BED TIME THEN, IS IT?"
"NO, SERGEANT. I JUST MEAN—"
"YOU JUST MEAN… YOU JUST MEAN WHAT, HOOD? YOU MEAN I AM MAKING ALL OF THIS UP AND YOU DON'T ACTUALY WANT TO TONGUE PUNCH HENEGHAN'S METATARSALS DURING EVERY WAKING MINUTE?!"
"NO, SERGEANT!" The sergeant stopped yelling for a moment and looked back at my bunk.
"Sorry, Heneghan… looks like Hood no longer finds your piggy's all that attractive. Guess you'll be taking yourself to market from now on, shit bird!" And with that, Hood snorted through his nose in a desperate attempt to hold in a laugh. The sergeants head snapped back and his eyes locked dead on private Hood.
"SOMETHING FUCKING AMUSING OVER HERE, HOOD? SOMETHING FUCKIN' TICKLING THAT FLESHY MARBLE SACK OF YOURS?"
"NO, SERGEANT!" Hood said while trying to exude military discipline. But something about his attempt and knowing that he was seconds away from laughing moments prior ignited a tickle within me. I let free an obvious hoot of laughter. This returned the sergeant's attention to me. He slammed the floor with his pristine boots as he stormed over to me. Now standing in front of my face, I was left staring at a large, angry and militarily hardened man while biting my bottom lip, feeling my shoulders bounce while attempting to restrain laughter.
"PRIVATE HENEGHAN, ARE YOU ALRIGHT? ARE YOU ILL? DO YOU HAVE SOME KIND OF VIRUS?"
*uncontrolled snickering* "NO, SERGEANT!"
"THEN WHY IN THE DOGGY STYLE MARY DOES IT LOOK AS THOUGH YOU ARE TRYING TO SHIT THROUGH A WENDY'S STRAW RIGHT NOW?" At this point, I doubled over. I don't know why, I was frightened to death and desperately wanted to stop laughing, but I couldn't, I just couldn't! Something about my internal wiring demands that in times of extreme stress or duress, I must devolve into laughter. Something that has gotten me in trouble on more than one occasion, and something that bought me extra push-ups on that day back in barracks.
We finished eating and then remained on the ground, leaning against our rucks, each of us introspectively berating ourselves to get up and get moving.
"Well, boys… shall we?" Private Lyne chirped tiredly. We all sighed in acknowledgement and then groaned in unison as we stood to our feet. I may have been young and bordering on indestructible, but I'll freely admit to you that everything in, on and around my body hurt in that moment of orthostatic shift.
We readied ourselves to move, tightening our straps and situating the cumbersome, weighted gear in the best possible positions of comfort atop our person and then prepared to shove off. Heurak was next up for leading us to the next waypoint, so he examined the map for a moment before putting it down and pointing to a direction toward the thickened branches. We moved in a line and adhered to the once given command by our superiors to move with military precision and purpose. We carried our weapons at the ready and spaced out in tactical formation. This was after all a simulated wargame. The growth around us was so thick that it stuck to us like static. Despite the heavy canopy of forest, the heat had slid in through the folds in the leaves and had settled immovably on the forest floor. The ground was becoming increasingly difficult to peregrinate as it was rapidly transforming into a thick muck of prehistoric mud and goop.
The smell was also woefully noticeable throughout this time, and other than unapologetic insects scurrying about, the only other sound to be heard was the struggle of our steps breaking away from the putty-like earth beneath our feet. As we traipsed further into the woods, the ground began swallowing more and more of us. First, the soles of our boots, then up to the ankle, after that, the shin bone, and after that, to right below the knee. We were now grunting our way through the wilderness of Eastern Quebec. If I didn't know any better, I'd swear the Bar-tailed Godwits were laughing at us from their observatory in the trees.
"There, a bit of dry ground, lets go there and reassess this clusterfuck of a nav." Heurak said while pointing an outstretched hand. We each breathed a sigh of relief and made our way to the less encumbered patch of dirt. Heurak and the two other privates got their first. Heurak turned around and offered his hand to me so as to assist. I happily obliged his kindness. The four of us now stood atop the first bit of solid ground that we had come across in more than 3 hours. I turned around to replicate the gesture of Heurak, and offered my hand to private Hood. He was just out of reach so I beckoned him to get closer. I watched him shuffle in place for a moment before observing him inspect the surroundings near to him.
"Uh… fuck." The words pathetically fell from Hood's lips.
"What's up, dude? Grab my hand!"
"Gee, thanks, Henny… hadn't thought about that—I'm stuck! I'm fucking stuck!! I can't god damn move!!!" He wiggled in place, this time with a little more vigor and a lot more vexation.
"C'mon fat boy, use that power!" Heurak tittered. Those of us on dry land managed to sneak in a chuckle beneath Hood's radar. He wiggled again, this time mimicking a toddler splashing in the mud.
"FUCK!!! I'm in fucking quicksand or something!" At this proclamation, and despite our best efforts, all except Hood broke into uproarious guffaw.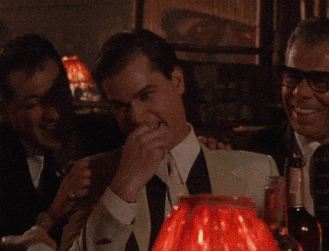 "SHUT THE FUCK UP AND HELP ME!! HELP ME GOD DAMN IT!!!" I was near breathless. Tears were running down my face and my cheeks began to burn from the hilarity of Hood's movements and boisterous pleas.
"Alright, alright… grab onto this…" I commanded through snorts as I grabbed a large branch and extended it toward Hood. He grabbed on and just as I was about to pull, Heurak cried out "NO! ARTAX NO!!! DON'T GO! DON'T LET THE SWAMP GET YOU… COME TO ME ARTAX!!!!!" This reference to the white horse featured in The Never Ending Story caused me to lose all muscle strength and fall to my butt in laughter. Suddenly, the once mocking birds were silenced by the cackles of immature soldiers. One of the other privates yelled out "Atreyu!!!!" in exaggerated pitch. I was damn near rolling in the dirt. I could barely keep a hold of the stick, let alone reel him in.
"Really funny, you bunch a cackling cock washers. Now stop laughing and get me the fuck outta here".
To this day, this event by the side of the swamp is one of the funniest hallmarks of my military career. A pleasing juxtaposition considering how the rest of my days in service would unfold…
On blistering hot days like the one I am in today; I cannot help but sit back and recall faint cries of "Atreyu" and "Artax!!!" causing myself to fall helplessly into a chuckle.
Hood would eventually get out of the swamp and this would become one of his favorite and best told bar stories. "So, there we were, deep in the Nam… Farnham… Quebec… it doesn't matter, just listen…" He would begin.
I never saw Hood after basic. Actually, I never saw Heurak or the others either. Life is funny like that sometimes; how it can gift you with a memory so special with people so perfect for the moment, only to have them vanish from your circle just as quickly as they came in.
I think about them sometimes. I hope wherever they are, they are well, happy and healthy. And for the love of God, I hope Hood has found dry land!